Amazon Finds: Wedding Guest Dresses
Hey friends! I have had a few requests lately for wedding guest dresses so I thought I would round up some Amazon favorites. A Spring wedding is so easy because you can toss on a floral dress and heels and be out the door. Fall and Winter can be trickier! I will say, a good statement coat (leather, faux fur, fringe, etc.) or cozy cardigan can be key to pulling off a dress that may otherwise not fit the season or leave you freezing. And you know I love a good jumpsuit. I shared a bunch a few weeks ago on Instagram. If you want some links/ideas let me know. I'll round those up soon! For now, here are some of my favorite wedding guest dresses from Amazon.
*A reminder that all Amazon links included here are affiliate links. I may earn a small commission if you choose to purchase items through my links. Thanks!
Dress 1: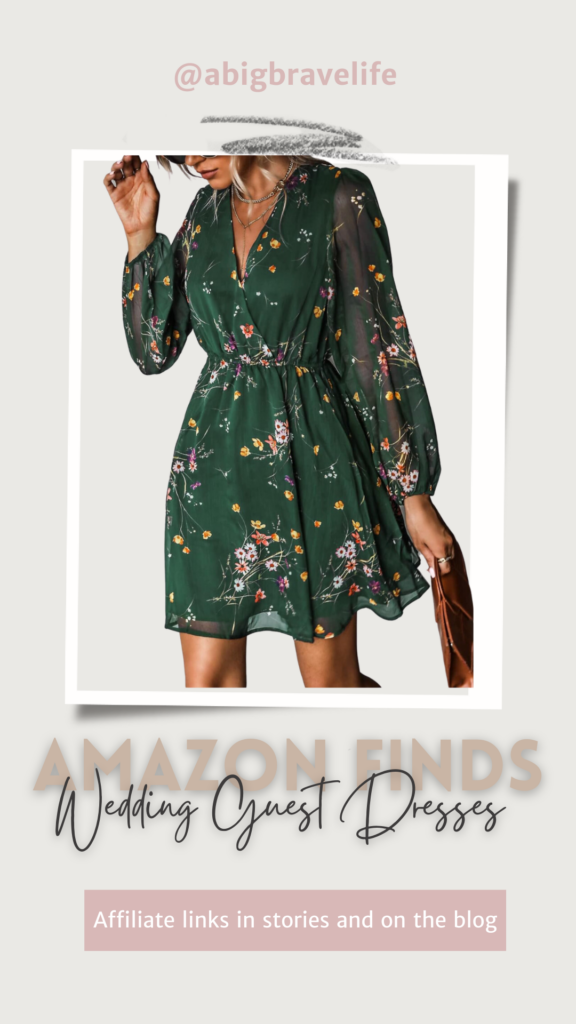 This cute floral dress is great for an afternoon wedding, shower, or brunch. You can pair it with cute booties, tall boots, or heels. Add a leather jacket or even a cardigan if you need an extra layer.
Dress 2:
This black dress is so classic. I love the high neck and the layered skirt. Add some fabulous earrings and heels and you're a showstopper.
Dress 3:
This dress looks so cute on everyone in the customer photos, and I've seen it shared around Instagram. The fit is super flattering. Again, add a leather jacket or cardigan with some cute heels and you're ready for the Fall weather. Even though it is a floral pattern the color palette keeps it working.
Dress 4: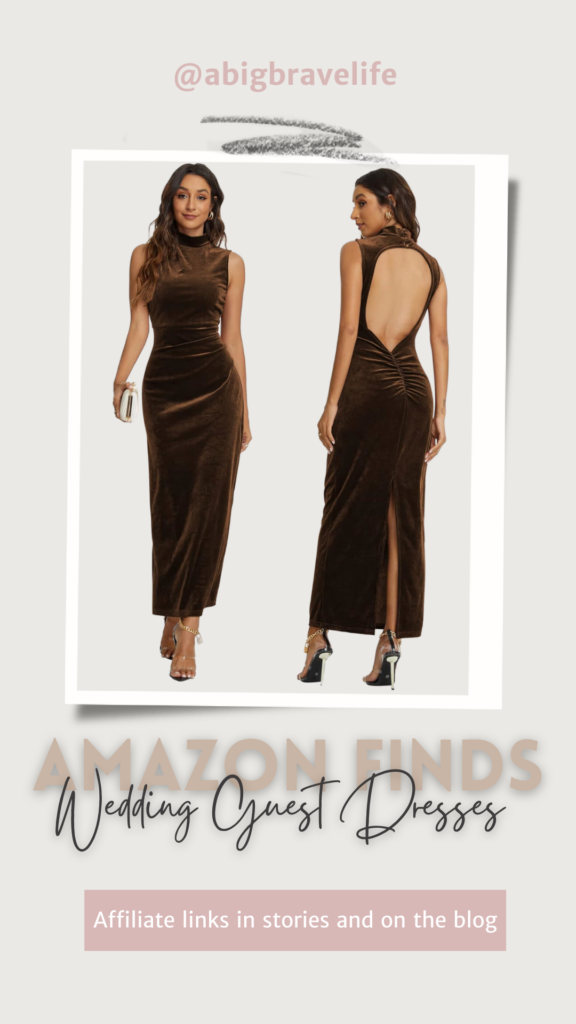 I am OBSESSED with this dress and only wish I had an occasion to wear it. You guys will quickly learn, if you haven't already, that I'm a sucker for the back. Cut outs, unexpected details…I love, love, love it. The velvet, the fit, the color. Yes please. I need to find an occasion to wear this dress.
Dress 5:
I love the detail of this dress. The cut out at the shoulder and the layered skirt give it a twist and make it feel super fashion forward and expensive. It comes in a ton of colors but I was loving this pop. I would do a pair of nude heels and neutral jewelry to let the dress sing.
Dress 6: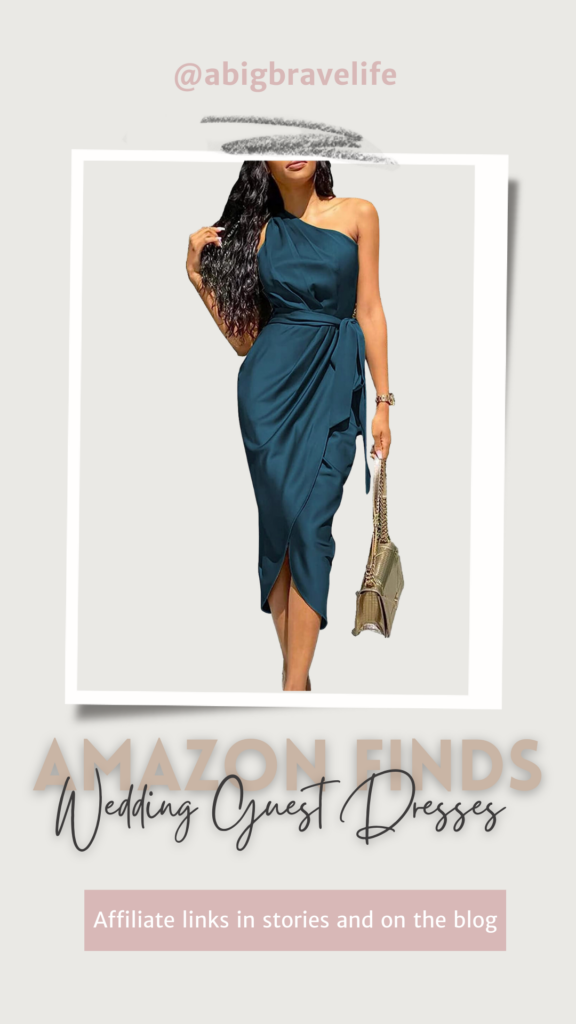 The silhouette of this dress is super similar to the previous, but the fabric looks so luxurious. The color is gorgeous too. Just add heels and jewelry and you're good. I would probably go gold but silver would totally work too.
Dress 7:
I want to try this dress on because I could see how the neck and top could be weird. But it looks amazing in the product photos and has good reviews. I picked another pop of color but it comes in lots of colors. This dress feels very "me."
Dress 8:
This dress is gorgeous. I love everything about it. It is super flattering with the ruching and the scoop/cowl neck. It would be great with a leather jacket and heels.
Dress 9: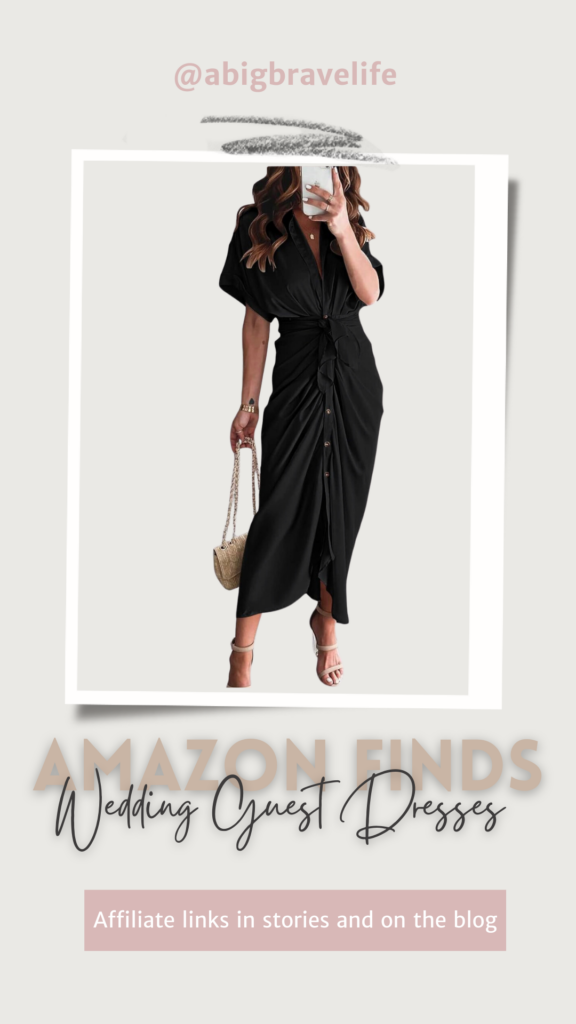 This dress is a bit unexpected but I loved that it was so different. The buttons, the ruching, the tie waist. It has the potential to be extremely flattering. It isn't as formal as some of the others but could be perfect for the right event.
Dress 10: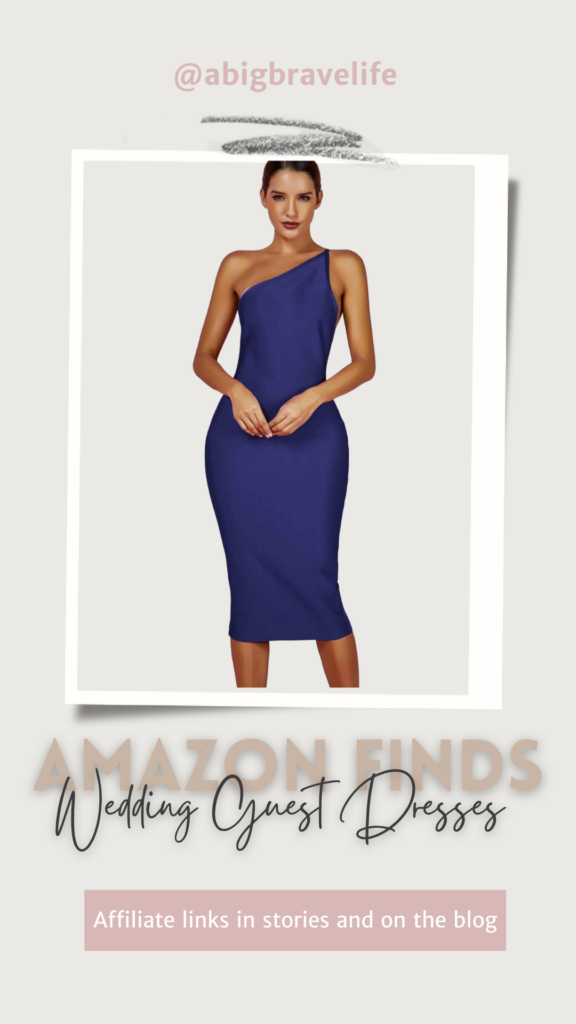 This dress feels so classic to me. I love the simplicity of it. A one shoulder is always great in my opinion. I love that the color is balanced out by the simple and clean silhouette.
So who has somewhere they can invite me so I can order and wear dress 4?! Which one is your favorite? I would love to hear! If you order any make sure to tag me on Instagram so I can see!
With so much love and gratitude,
Am