Your Brand's Story Matters
Recently I had an opportunity to connect with six other female entrepreneurs to brainstorm and collaborate for a Content Creation Day. It was so beneficial to be surrounded by other women who just got it. I left feeling so energized and my creative juices were flowing for sure. Driving home I was thinking back on the entire experience and I kept coming back to this idea: Your story matters. Your brand's story matters. Telling your story well is essential to the success of your business. There are people who can help you tell your story better.
My friend Sarah is a brand photographer. Like me, she uses her talent to help business owners tell their story and their brand's story better. We were laughing last week because we were talking through our process for when we meet with a client, and they were almost identical.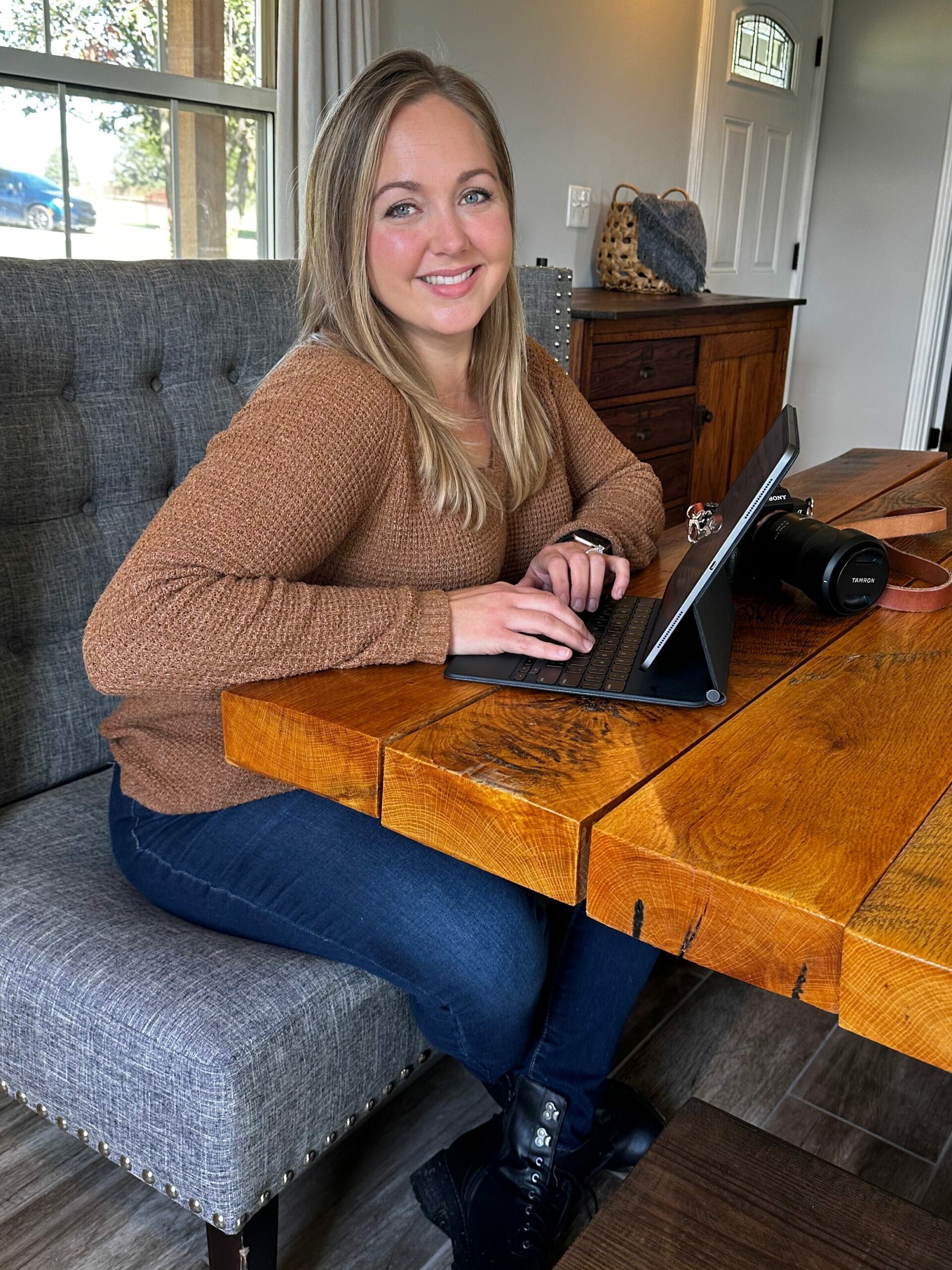 Most of the time when I sit down with clients to talk about their content and messaging I'm met with "I know what I want to say but I don't know how to say it," or "what I have doesn't feel quite right," or "It felt like fluff so I left all the 'feel good' stuff out."
This is when I pause them and say, "Your job is to tell me anything and everything you want me to know about your business. It is my job to find the words to tell your story better." You don't have to be polished and eloquent with me. Similarly, you don't have to know exactly what you want before you meet with Sarah. She will help you through the entire process.
The pursuit of the perfectly polished message or Instagram worthy shot keeps most people stuck. Putting your words and story out into the world can be intimidating. Putting your face and brand out where others can see them and give feedback is scary. And yet, you, your story, and your brand deserve to take up space. I hate when I see someone talking themselves out of their big, bold ideas just because they aren't sure how to package it! It happens more often than you would believe. I just want to place my hands on their shoulders and reiterate, "the world needs to hear about the things that make you come alive!"
Both Sarah and I do our best when we meet with clients to get a feel for who they are, what they do, who they're serving, and why all of this matters to them. We focus on the message underneath all the words. How do things feel? How does our client want to feel? How does our client want their client's to feel? And then, how can we help them achieve just that.
For me, this is everything from the type of language, use of punctuation, repeating words and phrases…and for Sarah this is the outfit someone wears, the location they shoot, the types of images they curate…Everything we do for our clients is done with such intention and all for the purpose of helping them tell their story better.
Why does your story matter?
Just about anyone can start a website and call themselves a business owner these days. What makes you different from anyone else is your story and your message. Who you are and why matters. Why you do what you do matters. Who you choose to work with and why matters. The beauty and uniqueness is in the details. Those details can be hard to capture! Which is exactly why there are people like me and Sarah who are eager to help you!
We both understand that as new business owners it can be difficult to invest in yourself and your business. We also know the importance of feeling confident in your story and how it will be received. We know the positive impact a well told story can have on a business. If you're looking to hire a brand photographer, please reach out to Sarah! If you're looking to craft your message, update your content, or just get feedback on the copy you're already using, let's chat!
With so much love and gratitude,
Am