Share Your Story, Boost Your Business
Best business practice used to be: professionalism first, all business all the time, keep your personal life to yourself. In my opinion that is incredibly dated and simply put: wrong. Especially in the realm of online based businesses and entrepreneurship. Over the last few months of building my business it has become abundantly clear that finding your voice and sharing your story is one of the best ways to boost your business. It has been an absolute game changer for me and every single one of my clients.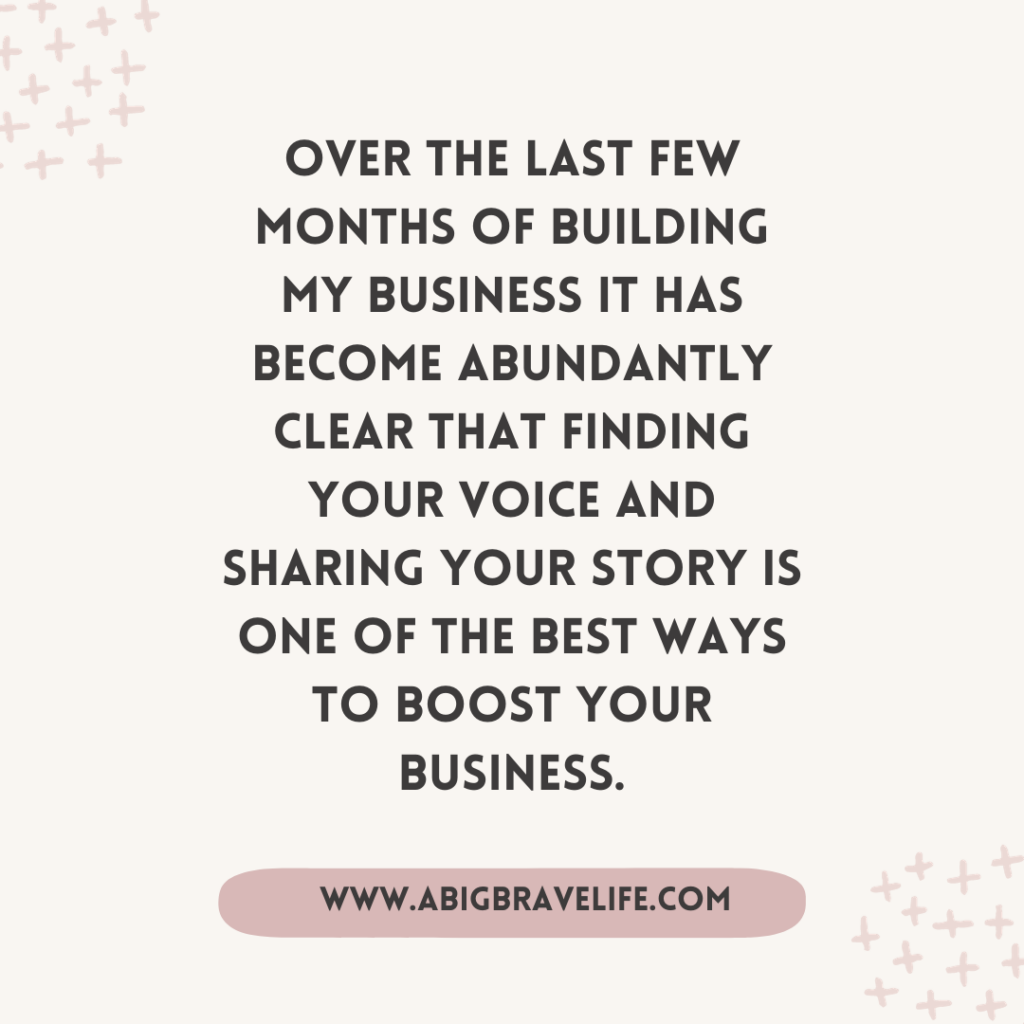 In a world where we can find any product, service, or business with a quick Google search it is essential to set yourself apart. Sure, you can try to do this with gimmicks and sales and freebies and all the things. That sounds like a lot of work to me. Always finding the next flashy thing keeps you on the hamster wheel of consumerism and productivity. It is exhausting and expensive when you consider the time it takes to keep up. What I recommend instead is sharing your story.
Why You Need To Tell Your Story
Your story is unique to you. (It is also free.) It places your own humanity front and center as you share the pieces that are most important to you. This vulnerability creates an instant connection with your reader and potential client. They are no longer buying from a random internet stranger who happened to be the first link they clicked, but instead they're choosing you because they feel drawn to you. They like YOU. I am telling you vulnerability is the secret sauce.
When you share your story, whether it is happy or painful or feel good or from trauma, you are healing little parts of yourself. The parts of you who haven't processed or had a voice or been able to take up space are now allowed to breathe. Maybe that sounds woo-woo to you, but hear me out.
Telling Your Story Will Benefit Your Business
Telling your story can and will heal you. It will unearth things in you that have long been buried. I'm not promoting airing all of your trauma for the world to see. I'm talking about sharing the parts and pieces that got you to where you are now. Sharing to the point of stretching yourself but not leaving you with a constant vulnerability hangover. Even our feel good stories deserve to be given space to be seen and experienced fully. In doing so you are connecting even deeper with yourself, your purpose, your mission, and your business. It is one of the best ways to reignite your passion for your business. Your why becomes more obvious and therefore your next steps come into clearer focus. You begin acting with even more intention.
The passion, drive, and purpose that comes after you connect with your story is felt by everyone who comes across your content. I'm not saying everything you create will connect with every single person. But the ones that it does grab will turn to you and latch on to what you have to say. They will begin to trust you. While your story may hook them, your brilliance and what you have to offer will make them stay. You will create clients and customers who choose you first because not only do you have an outstanding business but you're a rock star of a human too.
When you share your story you begin to heal yourself and this allows you to show up more authentically within your life and your business. It allows you to live into your fullness and therefore approach your business, clients, experiences, etc. with more honesty and integrity. The connections are deeper and more meaningful and everyone benefits from that.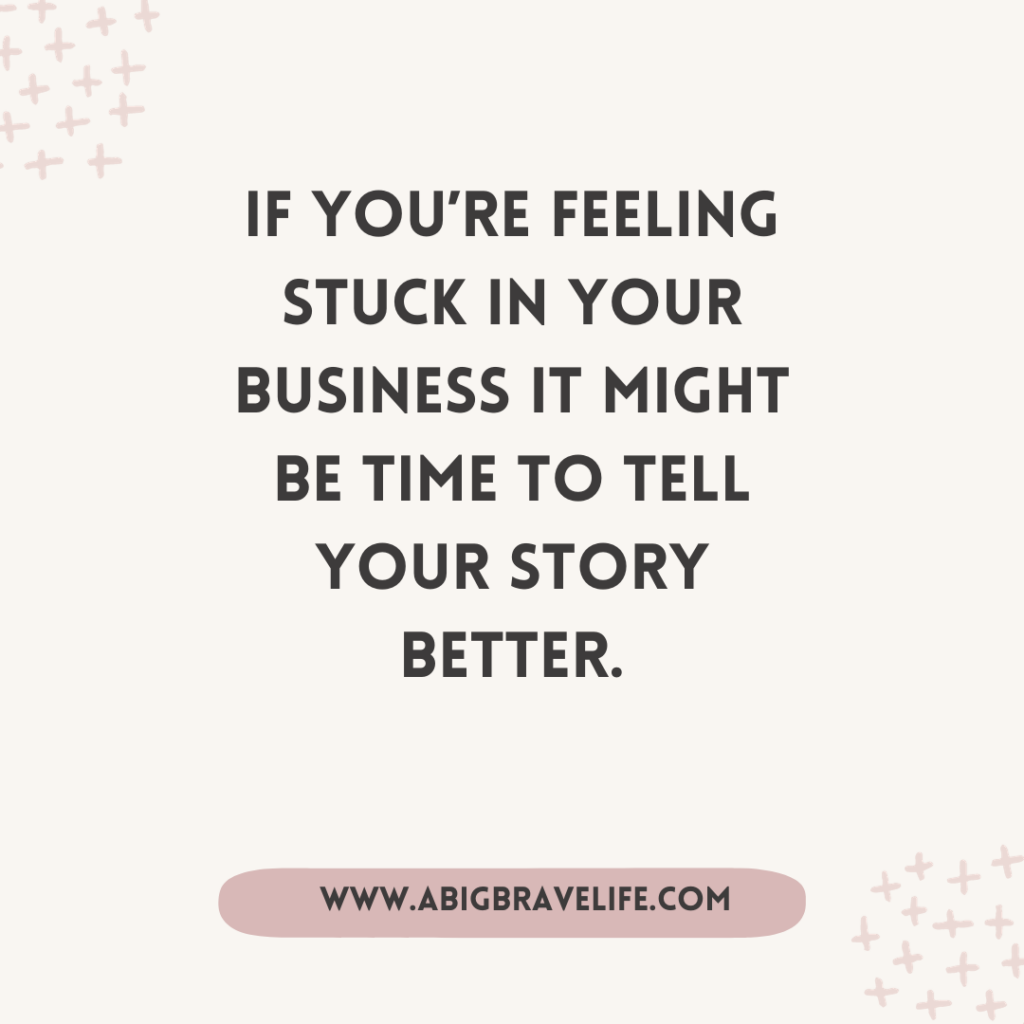 If you're feeling stuck in your business it might be time to tell your story better. Don't believe me? Over the next few weeks I will be sharing stories of other female entrepreneurs who have found healing in sharing their stories and whose businesses have grown because of it. I can't wait for you to hear their stories.
Need Help?
If you're looking for help telling your story check out this post, set up a discovery call, or contact me!
With so much love and gratitude,
Am