Own Your Story To Better Your Business
How Alexis Duehren Claimed Her Story and Transformed Her Business
Over the last few weeks I have been sharing about the importance of your story and the impact it can have on your business. If you had any doubt of the importance of your own story, that will be quieted today after hearing from Alexis C. Duehren. Alexis is the definition of owning your story to better your business.
Alexis C. Duehren is a mompreneur and business coach who focuses her time, talent, and attention on helping other mompreneurs build and grow their dreams into successful businesses. She is a confident and intentional listener who has a gift for reading between the lines and below the surface. She has a knack for connecting and making her clients feel seen and heard. I am so lucky to have gotten the opportunity to meet and learn from Alexis. I can't wait for you to learn more about her and her story today.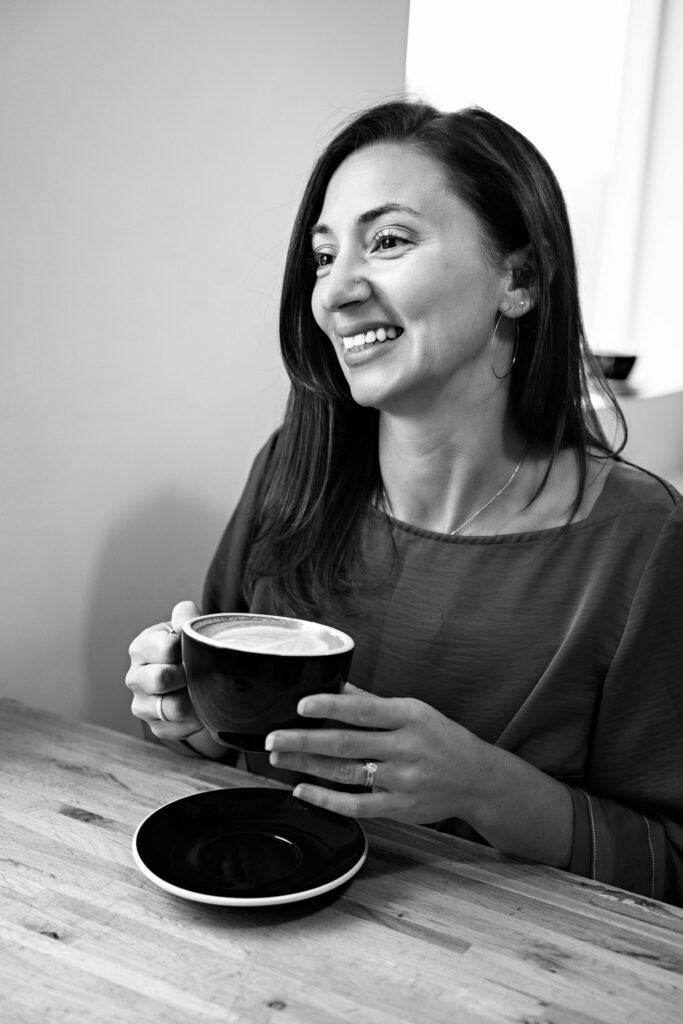 Q: Will you tell us about yourself? Who are you, what do you do, have you always done this, what do you want us to know about you?
I'm Alexis! In a world where finding balance between work and personal life feels like chasing a unicorn, I want to be a guiding light for mompreneurs. With my background in engineering, parenting, business, and entrepreneurship, I bring a unique set of skills to the table. My mission is to help mom business owners problem-solve, simplify, and move forward with intention so they can enjoy life more deeply. I firmly believe that life is not just black and white; it's a vibrant tapestry of colors, and I'm here to help you navigate through it.
A Journey Shaped by Passion and Purpose: Rich in history, my roots come from along the banks of the Mississippi River. I was born by the river in WI, grew up by the river in Mark Twain's boyhood home, and settled down on the confluence of the Mississippi and Missouri rivers also known as the Gateway to the West in St. Louis. From a young age, I always felt a strong pull to fully immerse myself in whatever I pursued. Whether it was spending time on the water, busying myself with academics and sports, or building friendships, I was all in. As I grew older, my passion for problem-solving and wanting an edge as a female led me to pursue a career in Civil Engineering and later join the Air Force, where I found fulfillment in mission-focused work.
Life's Turning Points: While in the Air Force and settling into a comfortable life in Las Vegas with my husband and our two little ones, everything changed with one phone call. It was my Dad, delivering the devastating news that he had been diagnosed with an aggressive prostate cancer. At that moment, my family and I made the decision to move back to Missouri to be closer to our loved ones. This marked a significant shift in my life, as I transitioned from being an Air Force Civil Engineer to a dedicated stay-at-home mom, or as I like to call it, "Domestic Engineer."
Navigating Challenges: During this time, I faced my own health challenges. Chronic pain, chronic fatigue, POTS, hives and severe eczema became constant companions, reminding me of the toll chronic stress can take on our bodies. It was a wake-up call, and I realized the importance of managing my symptoms and finding sustainable solutions. Slowing down became a necessity, and I found solace in my love for books, which provided a much-needed escape from the physical discomfort. This period also ignited my entrepreneurial spirit, leading me to explore business opportunities and make investments for the future.
I have been home as a full-time mom, student, and now business owner ever since.
Q: Are you where you thought you would be or doing what you thought you would be doing?
I have never really worked with women like I do now. Honestly, I always imagined myself working with men. I think growing up in the middle of 2 brothers and having such a strong influence from my Dad gave me a harder edge and more masculine thinking. I still feel this way and it feels more like my normal.
But when I became a mom, my heart was cracked wide open and I very quickly understood the importance of my role as a mother and how inherently unique and special it was. I have not worked with moms long at all. In fact I really just began in 2021, when my friend and I started a Mastermind called The Women's Core Collective. The Collective is a group of a dozen female business owners, all moms, whose values are to serve, collaborate, strategize, and grow together and whose main purpose is to take the action that enables us to do so.
From there, my love and passion for working more closely with mom business owners really grew. I really want to share ideas with them to save them all the time and energy I possibly can, so they can enjoy life as a mom and as an ambitious woman.
Q: Was there a pivotal moment or experience that brought your goals/purpose into sharper focus?
I love this question. For sure, life has a way of presenting us with pivotal moments that shape our goals and purpose. For me, that moment came during my MBA program. The decision to apply the next month after I lost my Dad was not driven by my personal aspirations but more so by the desire to honor my Dad's hopes for me and to attempt to find solace in the face of loss.
Excelling in my studies and discovering my passion for strategizing and long-term planning, I realized that being a mom had always felt like a reactive role rather than a proactive one and for me especially, that was really hard. The combination of excelling in my studies, the desire to overcome the painful parts of motherhood, and the grief of losing my Dad all ignited a fire deep within me. Through my journey, I have found clarity and a deep sense of purpose in empowering other moms to proactively plan and create a fulfilling life for themselves and their families. Together, we can embrace a future where motherhood, along with our pursuits, are not purely reactive but also a journey of intentional growth and fulfillment.
Q: Would you say sharing your story has helped you heal? If so, how?
Absolutely. Sharing my story has played a huge role in my healing transformation. It has allowed me to release emotions, find support, embrace my journey, and inspire others. It's like opening a valve and releasing all the pent-up feelings of pain, frustration, and joy too. Putting my thoughts and feelings into words has been incredibly therapeutic and has allowed me to acknowledge and validate my own emotions, which is such a crucial step in the healing process. Through sharing, I've found healing, growth, and a renewed sense of purpose that fuels my desire to create a peaceful and full life for myself and my family and to help others with the same.
Q: How has sharing your story helped your business?
Sharing my story has helped my business in the most meaningful and profound ways. I believe sharing my story has enabled authentic connections, showcased my expertise, inspired others, and most of all has set myself apart from others, and created lasting emotional connections. Our stories add depth and relatability to our business, making it more memorable and compelling to your audience, especially to other moms who are struggling to balance family and business.
I use my story to set myself apart from others in my field by highlighting my unique experiences and perspectives as a mompreneur. In a crowded market, it's important to stand out, and by sharing my story, I am able to showcase what makes my business special. I want potential clients to see why they should choose me over others, and how my personal journey aligns with their own values and aspirations.
Stories have a powerful way of evoking emotions and creating lasting connections. By sharing my personal story, I hope to touch the hearts of my audience and create a deeper emotional connection. When people feel connected to your story, they are more likely to remember and support your business. I also believe that people appreciate authenticity, and when they see that I am willing to share my own struggles and triumphs, it helps to build trust and stronger relationships. I believe that having an emotional connection can lead to increased loyalty, repeat business, and positive word-of-mouth referrals, and most significantly, better results!
Q: What would you say to someone who is feeling the pull or nudge to share their story or try something that has been placed on their heart but they're feeling nervous or hesitant?
First off, let me say congratulations for recognizing it! You are already on your way because you've taken the first step and that's awareness! It's a sign that there's something meaningful and important waiting for you on the other side. It's totally normal to feel scared as hell, like a fake, frustrated, and annoyed even when stepping into the unknown or sharing something personal. But guess what? That's where the magic happens!
My best advice in two words; don't wait. There is always something you can be doing. In all my experiences, the clarity didn't come until after I took the leap. And my only regret has been not taking the leap sooner. That advice can feel maddening, but it is often true. This is where connecting with a mentor or coach, and community really saves the day. The regular reminder and feedback are your catalyst for growth, use them!
And please remember that growth and transformation happen when we step outside of our comfort zones. Embrace the nerves, acknowledge the hesitation, but don't let them hold you back from pursuing what your heart is urging you to do. Remember your why, trust yourself, take small steps, and surround yourself with support. You have something valuable to share, and the world is waiting to hear it.
Q: If people want to connect with you, what is the best way? Where can they find you?
If you'd like to connect with me, there are a few ways you can reach out. You can find me and my stan store link on Instagram (@alexiscduehren). You can send me a direct message and we can start a conversation.
Alternatively, you can reach me via email (support@alexiscduehren.com), and I'll be happy to respond to any inquiries or requests you may have.
Lastly, you can visit my website (alexiscduehren.com), where you'll find more information about me and the services I offer, including a free downloadable daily planner for momma business owners.
Feel free to choose the method that works best for you, and I can't wait to connect!