My mission is to empower female entrepreneurs to use their voice and share their story in order to broaden their reach and boost their business.
Why? Because your story matters. I promise it does.
Need some help? Let's do this!
Your story deserves to be told.
You have spent countless hours dreaming, brainstorming, planning, and creating your business. You have poured so much time and energy into making sure you're checking all the boxes. Let's not leave your greatest marketing strategy off that list.
It's you, sis.
You don't need to continue chasing the next great tactic to expand your reach and boost your business. That's exhausting and temporary. Your story is the missing piece.
Your story deserves to be told. And you deserve to tell it.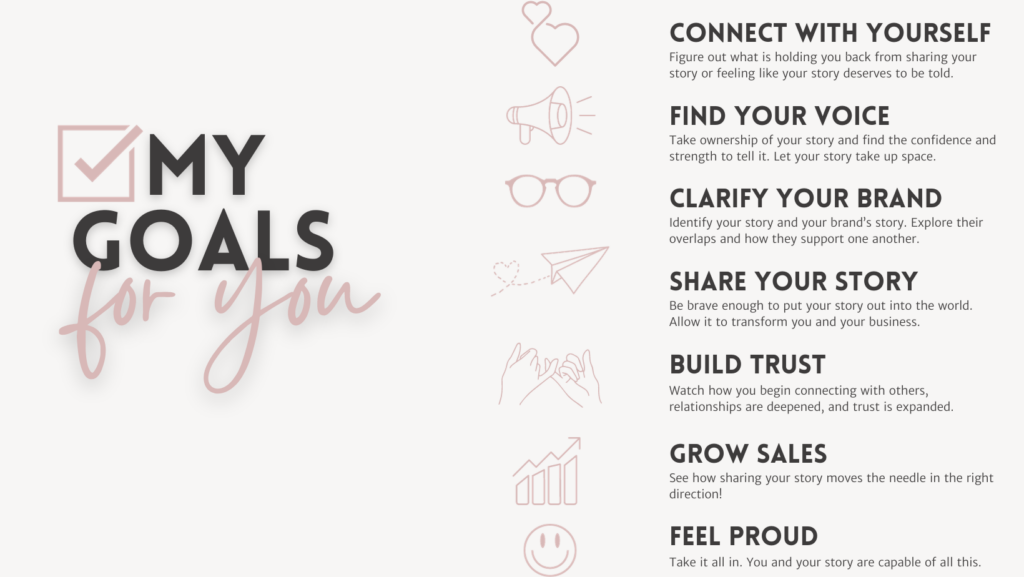 Everything has already been said.
But it hasn't been said by you.
You aren't alone if you feel like you don't have a story to tell. Most women who find me feel this way. It could not be further from the truth. You are unique and powerful and you have a story to tell. You deserve to tell it. It is time to get out of your own way and be brave enough to share your story.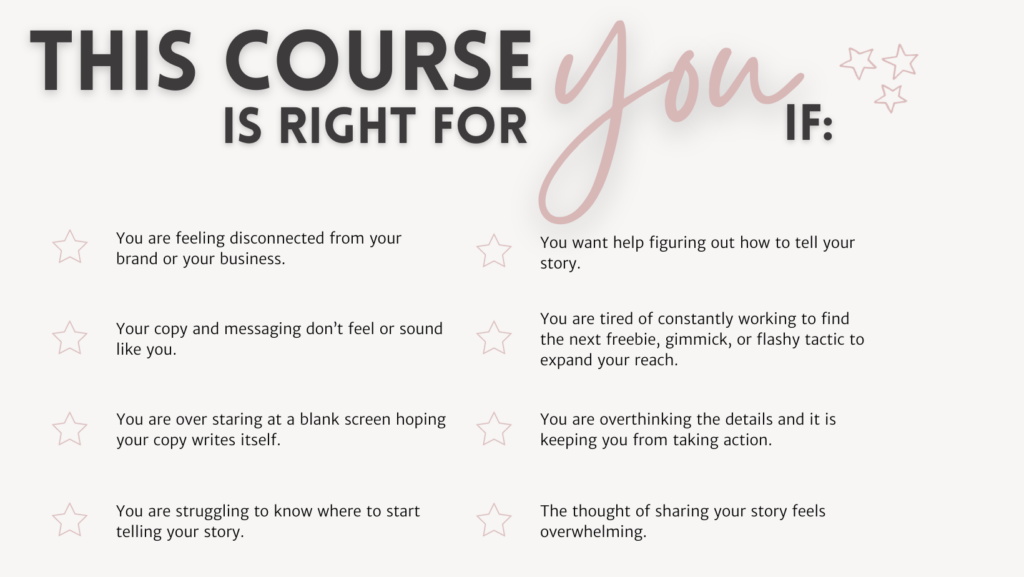 It's Time To Tell Your Story